Travel with Cunard on the world's only ocean liner to experience the incredible Transatlantic Crossing. The Queen Mary 2, also coined as the QM2 is the iconic flagship cruise liner that will take you on a once-in-a-lifetime cruise crossing the Atlantic; offering luxury accommodation, sumptuous food, as well as sophisticated furnishings and features throughout.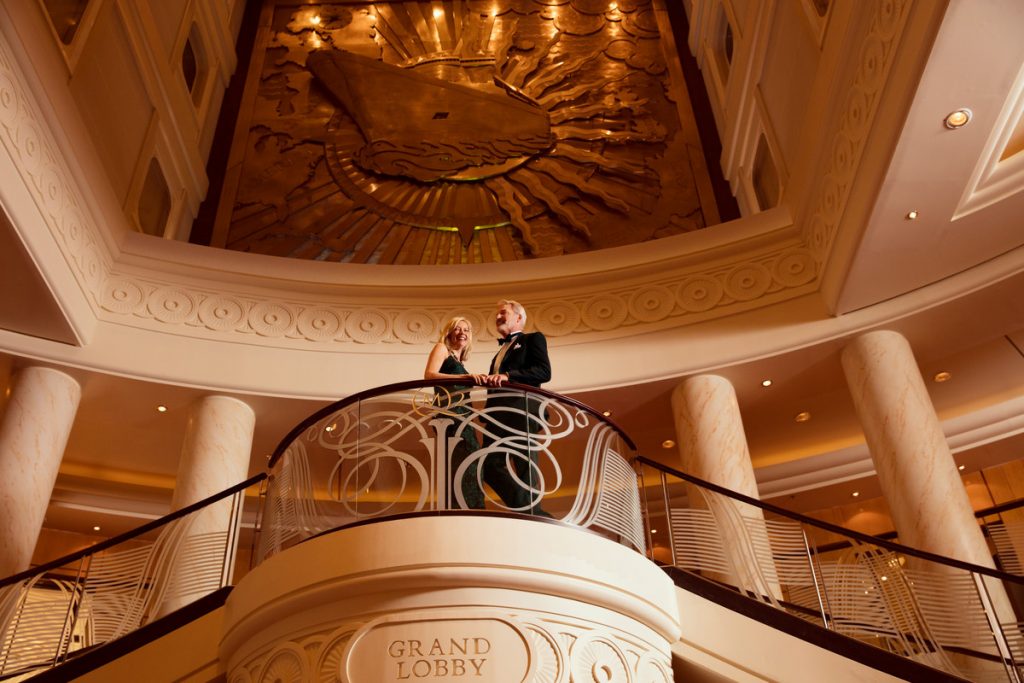 During this voyage, you can indulge in a Tailor Made Cruise Holiday that you will never forget, with time to do nothing other than relax and explore all the incredible facilities on board. Enjoy an evening dancing in the largest ballroom at sea or venture to the 15 restaurants and bars as well as countless premium activities like snooker & fencing to partake in; all of which create an exquisite experience for any maritime traveller.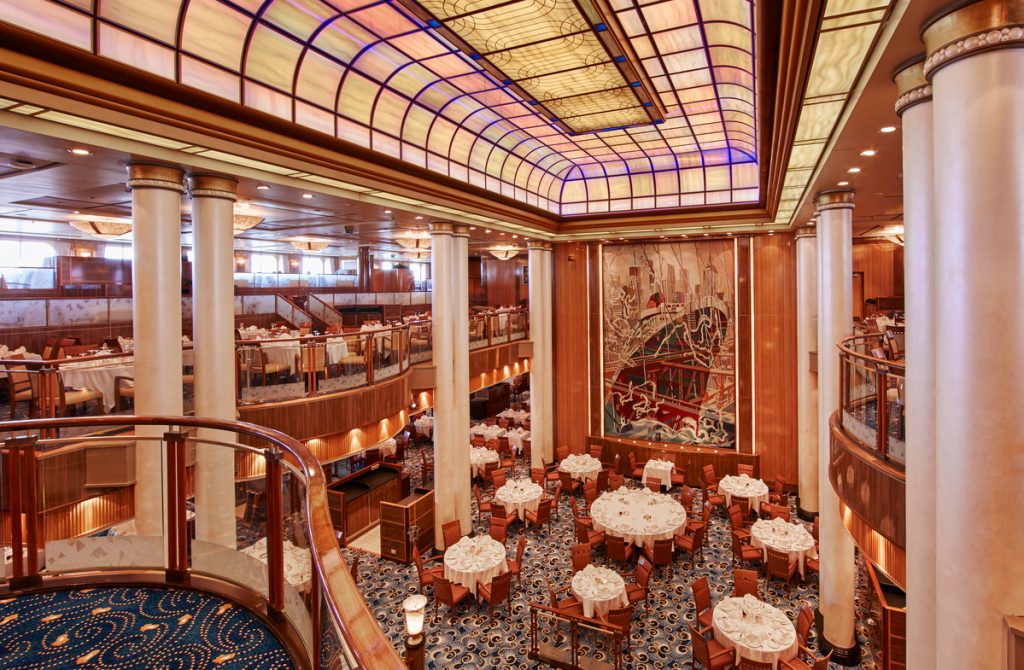 On board, you will have an array of premium accommodation options to choose from, ranging from the Britannia Staterooms to the lavish Grill Suites. Each room on board offers king-sized beds for you to relax and reside in, as well as featuring the likes of plush bathrobes, Penhaligon's toiletries, a satellite TV and a minibar not to mention a welcome bottle of sparkling wine or Champagne so you can truly unwind on your voyage . You can also choose rooms or suites with balconies and breathtaking vistas of the Atlantic Ocean, for an added layer of luxury.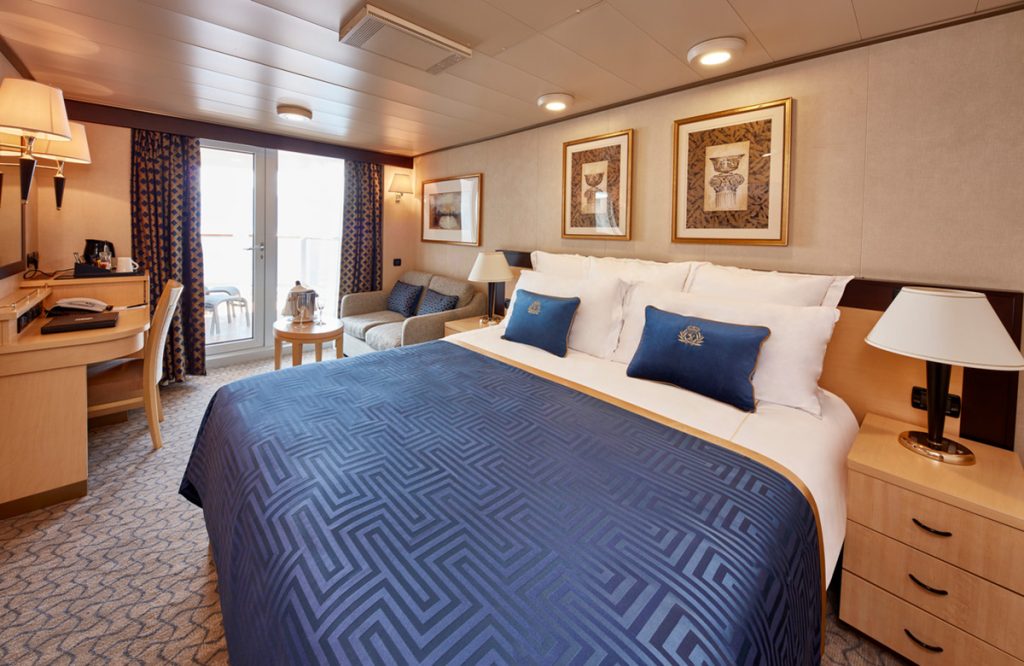 Cunard's flagship goes above and beyond when it comes to considering the cuisine they deliver on board, as guests have an array of restaurants, bars and world-cuisines at their fingertips. With the main dining establishments, there will always be a table reservation for you at every meal, so you can savour delicately-cooked food, a quality wine list and a diverse choice of dishes to suit all tastes and palates.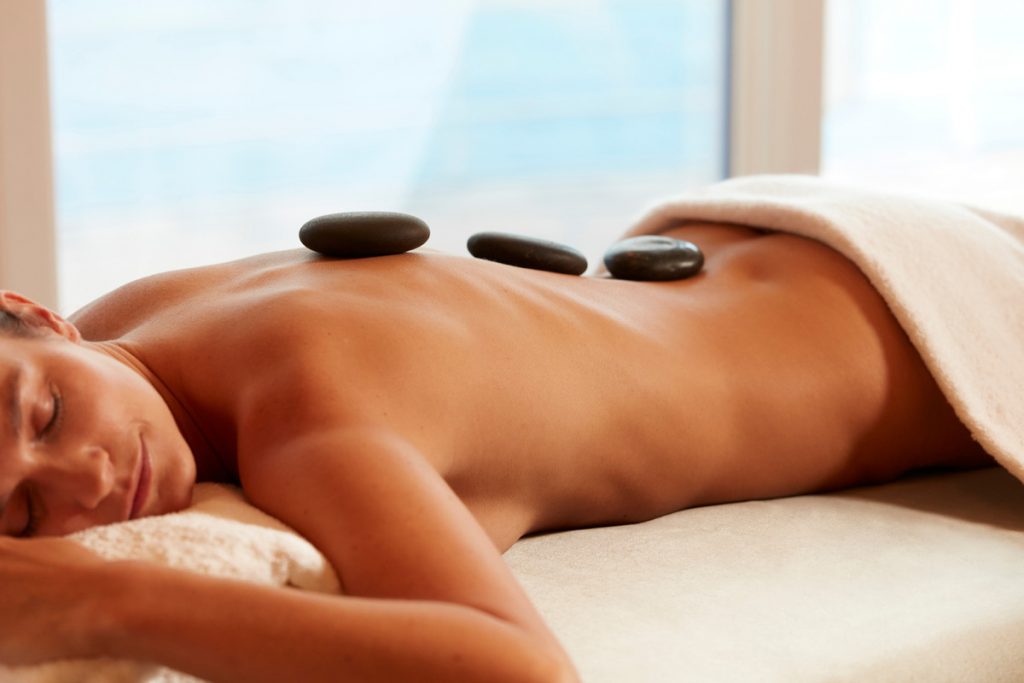 You can sample different dishes such as British, Mexican, American, Asian, Italian and more on each day of your cruise, from the flexible self-service restaurant, King's Court to the truly special 'alternative dining' at Steakhouse at The Verandah restaurant, available at an additional cost.
While sailing from one continent to the next, you can find an abundance of exclusive entertainment and activities on board in both comfortable and lavish facilities. The Grand Lobby contains an impressive twin staircase, leading down to the elusive string quartet and casino, so you can begin your evening in style. You can also attend various performances in the Royal Court Theatre, where you can also see West End-style performances with captivating pianists and vocalists.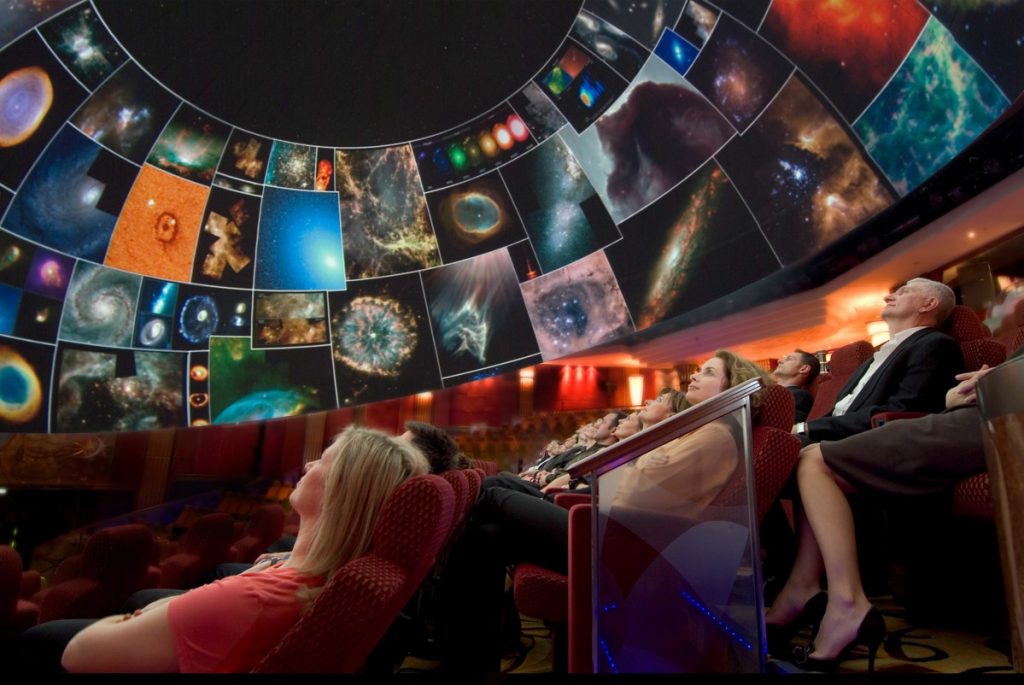 Head to the Planetarium to admire the astounding sight of the stars above you, or settle down for the evening at the Movie Theatre. Alternatively, venture over to the Canyon SpaClub®; the perfect place to relax and pamper yourself with a team of beauty and wellness experts, receiving a range of indulgent and enriching treatments.
Upon arrival in New York (the early morning entrance into port is defiantly something you want to experience!) head to one of our hand picked hotels and soak up all the Big Apple has to offer.
Tailor Made Cruise Holidays design bespoke cruise holidays, tailored to your exact tastes and requirements to offer an enjoyable and elegant voyage. When planning your holiday, you will speak to the same advisor throughout and receive excellent customer care, as well as expert travel advice. Our price match guarantee also means we will book you quality holidays at excellent prices.
To find out more information on booking your Westbound or Eastbound transatlantic voyage on the QM2, call one of our friendly experts at Tailor Made Cruise Holidays for free on 0800 8108060