Our Cruise Experts are passionate about travel and like nothing more than talking about their favourite subject. Not only will they help you create your perfect trip, but they will be your single point of contact, taking care of you from start to finish – no passing you around to different departments! Whether it's booking a spa treatment or enquiring about a visa entry requirement, your personal Cruise Expert will be on hand to help guide you through the entire process.
Meet Lauren
Stepping off the aircraft onto the tarmac at Bangkok Airport I realised I wanted to experience this feeling as much as possible. I was fascinated by the local culture, food and even loved the flight, that's when I knew that I wanted to be a part of this industry. Having now worked in travel for over 14 years, I can honestly say that I have enjoyed every day. I realised over the years that going away isn't just about relaxing on a beach for 2 weeks on a 'bucket and spade' holiday, but that every trip is a different experience and adventure to be had. I get so much enjoyment from speaking to clients and sharing my experiences with them, helping create that excitement at the early planning stages of their next adventure.
Having been fortunate enough to have travelled to many different countries and continents over the years I particularly love visiting multiple destinations in one holiday. I took my first cruise when I was 15 years old sailing around the Mediterranean with my family. We visited 5 destinations over a week and I fell in love with the fact that I was seeing something different every single day. I have now been on several more cruises and I enjoy it more and more every time. There is nothing like seeing the ship in port and the excitement of waking up in a new place every morning.
Meet Jessie
When I think back to the very first holiday I took with my parents, I'm pretty sure that's when I picked up the famous 'travel bug'. That first flight to Cyprus, the excitement of speeding down the runaway and the little bump on landing are memories I still haven't forgotten 20 years later.
Having now worked in the industry for almost 10 years I've been extremely fortunate to have visited some of the most desired destinations in the world. For me, I not only love planning my own perfect holiday but also get such pleasure planning other people's dream getaway and passing on my own first-hand knowledge.
From the neon lights of Las Vegas to the gorgeous Lake Garda, there's nothing I enjoy more than travelling the globe, I like to live up to my friends nickname for me – Dora the Explorer!
2 years ago a cruise had never crossed my mind, until an exciting invitation to visit the famous Anthem of the Seas came through. From the moment I stepped on-board I knew that this was going to be my new favourite way of travelling. Realising I could wake up and explore a different destination nearly every-day was a welcomed new experience and something I will continue to enjoy for as long as I can.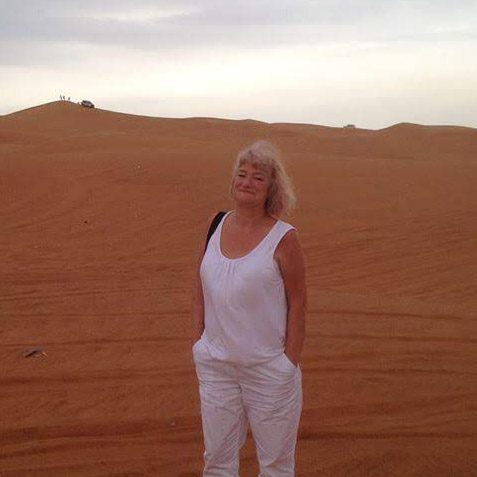 Meet Lynne
One Friday afternoon back in the 1990's whilst working in a travel call centre I spotted a great deal for a last minute cruise holiday on a ship called the Sunbird . The holiday was a 7 night Mediterranean itinerary departing from Majorca the following day and I could not believe the price. I mentioned it to my colleague and hey ho within an hour we had managed to get leave authorised and had booked it……..this was my first ever cruise holiday and I was hooked from the very start.
I was blown away with the standard of the food, service, and entertainment. It was amazing waking up in a different port every morning with new places to experience. For once the "getting there" which had always been the part of the holiday I hated had become one of the best parts of the holiday Since then I have been lucky enough to specialise in cruises as a career and have been on around 40 cruises all over the world including the Med, Far East, Middle East, Alaska, Norway and the Baltics. These have been through a combination of work and family holidays and I absolutely love taking about them so if you have any questions please feel free to contact me.